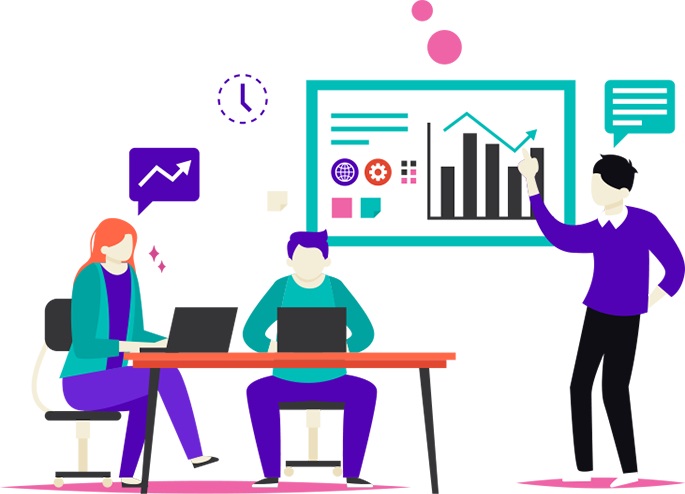 About Us
The Next Rex (Pvt) Ltd was established in 2014 and since then, it has been actively providing various and diverse IT services. Founded by three tech-savvy friends, the company grew over the years from being a one-man show to a team of dedicated and focused individuals. It is registered in three different countries, USA, Australia and as well as Pakistan.
In Pakistan ranked No. 1 by Google on "School Management System". The company started providing ERP and Management systems and already carved its name in the market.
The Next Rex (Pvt) Ltd. is a pioneer of subscription-based web development service provider in Pakistan. Backed by powerful cloud hosts such as AWS and GCP not only make our software blazing fast but also keep the client data and network security.
The company also runs two successful blogs among which one focuses on the latest trends and innovations in the field of IT. It also provides excellent SEO services and high quality SEO optimized content. We are providing great
content in the field of IT, marketing, digital technology and business management. Our state of the art management system is not only highly economical but also an answer to managerial issues faced by administrations
Our History
Established in 2014 The Next Rex (Pvt) Ltd entered the IT business with only one service "website designing" and its first blog www.thenextrex.com. From 2014 to date the company had progressed a lot. Starting from blog writing services and website designing and operating in one country, today The Next Rex (Pvt) Ltd is proud to mention its wide rage of products. from customized ERPs to mobile applications, and operating in three different countries. USA as The Next Rex (USA) www.thenextrex.com, Pakistan as The Next Rex (Pvt) Ltd www.thenextrex.pk and in Australia as The Next Rex (Australia) www.thenextrex.com.au
Our Mission
The world around us is changing and this is the era of digitization. To survive as a business in the coming years, it is essential to understand the trends that will shape the business and adapt accordingly. Our mission is to keep up with the changing technology, whilst keeping the interests of our stakeholders in mind so that everyone is a winner.
Who we are
Pioneers of subscription-based web development service provider in Pakistan. Ranked No. 1 on Goole for School Management System. The Next Rex (Pvt) Ltd works in all the sectors. We offer a wide range of products, starting from educational products for schools to management products for industries, restaurants, and clinics. We also provide technical assistance to organizations to help them digitize their system and streamline their processes to improve their management.